Why You Should Localize Your Game For India ASAP [localization factsheet]
India is a true mobile-first market. It has the second-largest smartphone user base in the world and is home to 10% of the global gaming audience. In this blog post, we'll dig deeper into what you should know about the Indian gaming market, and how you can succeed in India, from language specifications to cultural context.
KEY TAKEAWAYS:
Game translation into Hindi, Tamil, Urdu, Bengali, Kannada, and Telugu is essential for the game publishers as 90% of new internet users will prefer content in local languages over English.
With 264 million gamers, India has the potential to generate a solid revenue stream for games with the F2P monetization strategy.
Mobile games (casino, action, e-sport) are the key to success in the Indian market.
Why expand into the Indian gaming market?
In short, because of the large population, internet penetration and fast-growing online gaming audience.
India is a huge market, full of young people. The country houses over 1.3 billion citizens, ⅔ of them are under 35 years old, and many of them extremely interested in technology.
Nowadays, only about 500 million Indians are connected to the internet. It already made it the second largest market in the world in terms of internet population and this number may almost double by 2025 - to 850 million.
Being one of the fastest growing mobile markets in the world, with the cheapest data, low PC penetration and almost no experience of video games, India jumped right into mobile gaming.
Indian mobile gamers are highly engaged: 1⁄3 play a minimum of 5 days per week, and around 40% spend at least 6 hours every week playing games on their smartphones. Every month, Indian users download more than 1 billion apps from the Play Store. This fact alone makes the Indian market extremely attractive for both global and local games developers.
Historically, the growth in India has been slow. The Indian game market is just beginning to take off, but there's still a long way to go. The space for growth is huge, and India has the ability to become an important games market.
Games that do well in India
Generally, console games were developed for male teenagers, and restrictions in PC homes stopped youngsters spending more time playing games. With 387 million smartphone users, a broader market with young girls and boys, and even seniors was born. Moms are playing mobile games and influence their children to do the same.
Android is dominating in India with a 90% market share. Thus, Android games and apps are key to the Indian audience.
The majority of Indian mobile gamers are first time players or beginners and, naturally, they start with casual games. Puzzle, casino, action, and adventure are the most preferred genres. E-sports games are gaining popularity too with about 4 million enthusiasts at the moment and this number is expected to raise more than fivefold by 2021.
Virtual reality gaming is evolving slowly because of limited access to the hardware. On the contrary, augmented reality games can be of higher interest due to the availability of the AR medium - the smartphone. Many remember the country's obsession with the AR game sensation Pokémon GO.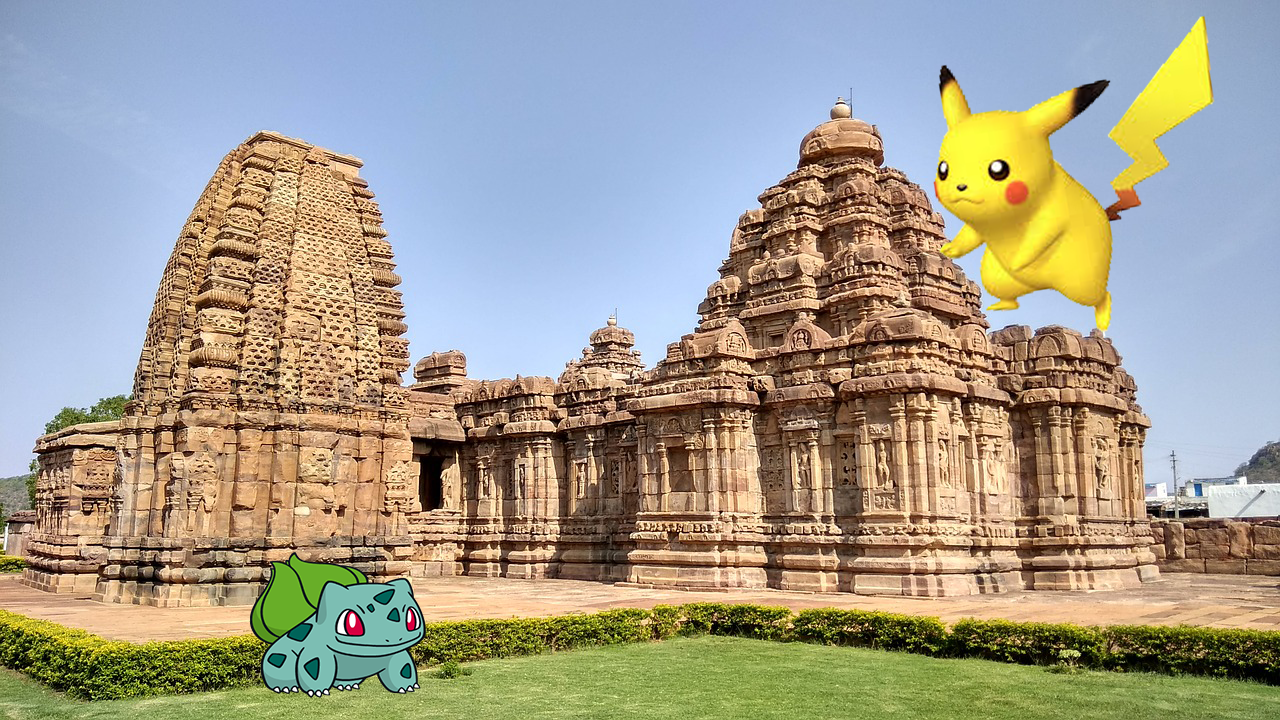 Indian mobile game market: what to expect
India welcomes foreign games: the majority of top game downloads are from foreign publishers as there aren't that many domestic publishers in India. You don't need to cooperate with local publishers to launch your game. This makes the Indian market a perfect match for your game in terms of user acquisition and user base.
Monetization is still a stumbling block for many mobile game developers. If your game genre isn't a casino or strategy, it will be hard to earn money with the P2P model or in-app purchases due to the relatively low income and credit card penetration rates. Make sure to have a free-to-play version of your game or leverage on the customers' data. You could also include ads in the game to increase short term revenue.
Eventually, you will be able to release and create revenue from a paid game in India. In the largest cities, users are willing to pay when downloading a game or app, but in rural areas, this is not yet possible.
Despite India developing its 4G network, its speed is still one of the slowest in the world - around 6.07Mbps. Keep this in mind when launching your game in India: remove heavy graphics and make the game functional to try to combat poor internet speed.
In India, social proof and word of mouth is the secret to increasing downloads. Make sure your game is social media friendly.
When localizing your game in India - 3 essential components
Your game localization process will include a minimum of three elements: translation, cultural assessment, sensitive content check.
1. Translate game into Hindi (at least)
The typical Indian internet consumer speaks more than one language and desires content in their native tongue.
English is one of two official languages but it's not the largest one - Hindi takes a lead. Not to mention other 21 officially recognized Indian languages, among which Urdu, Bengali, Telugu, Tamil, and others. Complicated, isn't it?
So, is English enough to conquer the Indian game market? Not really. Hindi internet users are most likely to outgrow English users by 2021. Now, only 1⁄5 of the rural population (mostly non-English speaking) is covered by the internet, and their fraction online will increase. It means that game development companies should diversify their linguistic portfolios.
Hindi is a must if you decide to localize your game in India. But if you aim at reaching millions of gamers whose mother tongue is neither English nor Hindi, your target languages should include Tamil, Kannada, and Telugu. Indians who speak those as their first languages are predicted to be the most digitally engaged.
In some cases, slang or so-called Hindlish (mix of Hindi and English) can be appropriate and win over Indian gamers.
2. Localize visual content (but don't overdo it!)
Cultural theme integration may be an effective tactic to conquer the Indian digital gaming market. Media content in India is often dominated by so-called ABCD categories: astrology, Bollywood, cricket, devotion. Generally, it's recommended to apply ABCD elements in the games or apps. Besides, taking cultural context into account can help with user acquisition.
Look at a few examples of successful game localization.
The US company Zynga developed Rangoli Rekha: Color Match specifically for the Indian audience. Instead of publishing just another puzzle game, the company decided to piggyback on patriotic sentiments and national elements. Zynga incorporated traditional rangoli patterns drawn to decorate the floors of most Indian homes and linked the game to Diwali, the Hindu festival of lights.
Ludo King, an online multiplayer strategy game became a hit with Indian gamers in 2017. The mobile game, based on the traditional Indian board game Ludo, had more than 10 million daily active users and became the best board game on Google Play.
Subway Surfers by Kiloo, an endless running smartphone game issued an update with Mumbai streets. Kiloo also replaced Christmas trees or pumpkins from the original game with lotus, the national flower of India in the weekly hunts.
However, it doesn't mean that you must recklessly change the names of the characters or redesign the outfits in an Indian manner. Clash of Clans became one of the top-grossing games in India despite zero national elements in it. The Indian game market has been dominated by Western publishers for years, as a result the audience have gotten used to "west-like" games.
3. Be aware of sensitive topics
Although not that strict as Saudi Arabia, India can be a sensitive market too when it comes to religion, historical information, and national elements.
In 2016, there was a petition against Pokémon GO for placing virtual eggs (non-vegetarian product) in the temples. It hasn't resulted in any restrictions on the grounds of "harming religious sentiments" but you should pay attention to flags, maps and religious symbols when publishing your game in India.
Nonetheless, the country is seen as a potential superpower. Even though paid games are few in number, the segment will grow. Remember: India's such a large country, so even if it is just a small number of people paying for game usage, the total revenue can be considerable.
It could be a good idea to get your slice of the Indian market now, because once monetization starts, you'll want to be a part of it.